Royal Dutch Shell Group .com
Welcome to the website for the domain name
Shell Scandal .com
(and other Shell related domain names including ShellNews.net)
This is not the website of Royal Dutch Shell Group nor is it endorsed by them, or affiliated with them in any way.

Shell's legal statement regarding this site is posted at the foot of this page. If you wish to visit the Shell portal website without being exposed to over 21,000 web pages of news and information about Shell, including revelations, leaked Shell internal documents and thousands of media articles, you are only one click away:
Click here for the Royal Dutch Shell Plc portal site: shell.com
Shell's website presents the activities of the World's No 2 oil giant (formally No 1 but slipping) employing all the professional hype and spin that this $240 BILLION dollar multinational can buy. Our ShellNews.net website provides the antidote in a "fair and balanced" way using the Fox News model.
CLICK HERE TO GO DIRECT TO: Shell Breaking News
PLEASE NOTE THAT WE HAVE POSTED ON THE "TELL SHELL" FORUM AN OPEN INVITATION TO PUBLISH, UNEDITED, ANY RESPONSE SHELL WISHES TO MAKE TO ANY ARTICLE PUBLISHED HEREIN: THIS INVITATION IS IN KEEPING WITH OUR EARLIER OFFERS TO SHELL & ITS AGENTS IN 2004, MADE BY EMAIL, FAX & ONLINE POSTING: SHELL IS OF COURSE FREE TO ISSUE LIBEL PROCEEDINGS IF ANYTHING PUBLISHED HEREIN IS UNTRUE. This is a non-commercial site: no subscription charges and no advertising.
TO ENTER THE ShellNews.net website click here: ShellNews.net
Email/contact address for website owner: alfred@shellnews.net
CLICK HERE FOR NEWS STORIES REGARDING: SCANDAL, LIES, COVER-UP & DESTRUCTION OF SHELL'S REPUTATION
PUBLISHED HERE FOR THE FIRST TIME ANYWHERE: INCONTROVERTIBLE DOCUMENTARY EVIDENCE OF A DEEPLY INGRAINED SHELL CORPORATE CULTURE OF COVER-UP AT THE HIGHEST LEVEL OF THE ROYAL DUTCH SHELL GROUP PERSONALLY INVOLVING GROUP CHAIRMAN SIR MARK MOODY-STUART
For admissions and apologies made by Shell click here
OUR ARCHIVE LEAFLETS ABOUT SHELL: READ
Click here for ALFRED DONOVAN WEBPAGES: THE SINISTER SIDE OF ROYAL DUTCH SHELL, BY A MEMBER OF THE SHELL TRANSPORT AND TRADING COMPANY PLC
A Shell "Whistleblower", the owner and operator of this website who is a long term Shell shareholder and member of The "Shell" Transport and Trading Company P.L.C., exposes the SINISTER SIDE OF SHELL: an extraordinary account of Shell undercover agents, intimidation, High Court Actions, secret deals hidden from Shell Shareholders, cover-ups and corruption. Plus Shell's association with the sinister Hakluyt/MI6 firm - a private spy firm
whose undercover agents have used
deception, trickery, betrayal, fabrication, fraud and infiltration on behalf of Shell - black arts not in keeping with Shell's claimed, but not practised, ethical code
; amazing events involving the most senior management at Shell, including for example the current Royal Dutch Shell Group Managing Director, Mr Malcolm Brinded.
We are especially happy to provide a public platform for the oppressed Ogoni people whose lands have long been plundered and polluted by Shell: Click here to visit our WEB PAGES FOR THE NATIONAL UNION OF OGONI STUDENTS INTERNATIONAL
Click here to visit ROYAL DUTCH SHELL PLC: A FOCUS ON SHELL'S CONDUCT IN NIGERIA
Click here for details of Shell's appalling treatment of its Malaysian employees: www.shellsarawak.com
Click here for links to other webpage's/websites relating to Shell's business ethics
Click here for access to our growing collection of archive articles relating to Shell (as per example below)
MI6 'Firm' Spied on Green Groups (Sunday Times archive article 17 June 2001)
This sections contains reports/statements by Davis Polk & Wardwell, the US Securities & Exchange Commission and the UK Financial Services Authority, plus transcripts TV programmes about the Shell reserves scandal: -
Acrobat Reader is needed to access the SEC & FSA files below. Please be patient when downloading as the files contain multiple pages. (To download a FREE Acrobat Reader click on the adobe link): http://www.adobe.com/products/acrobat/readstep2.html)
REPORT OF DAVIS POLK & WARDWELL TO THE SHELL GROUP - AUDIT COMMITTEE EXECUTIVE SUMMARY (MARCH 2004)
CLICK ON LINK BELOW TO READ SECURITIES & EXCHANGE COMMISSION REPORT ON SHELL RESERVES SCANDAL: http://www.sec.gov/litigation/admin/34-50233.pdf (August 2004)
CLICK ON THIS LINK TO READ FINANCIAL SERVICES AUTHORITY REPORT ON SHELL RESERVES SCANDAL: http://www.fsa.gov.uk/pubs/final/shell_24aug04.pdf (August 2004 - £17 MILLION FINE FOR "MARKET ABUSE")
Click here for UNOFFICIAL TRANSCRIPT BBC2 TV "THE MONEY PROGRAMME", BROADCAST 15 JULY 2004, 9.50pm
Click here to access BBC TV "BBC Breakfast with Frost" Transcript: Oil on troubled waters: On Sunday, 14 November, 2004, Sir David interviewed Chief Executive of Shell, Jeroen Van Der Veer.: "By developing new sources of oil in Russia and even Iraq, Shell hopes to shake off the bad press it received earlier this year when it emerged that it exaggerated, hugely exaggerated, the extent of its oil reserves by 20%.": "First of all the big scandal as it were, earlier this year, which led to your having to take over the reins as it were. There are still three possible actions against Shell being considered, aren't there? (ShellNews.net) Sun 14 Nov 04
LEGAL STATEMENT BY THE ROYAL DUTCH SHELL GROUP REGARDING THIS WEBSITE: I, Alfred Donovan, would like to remind Shell lawyers that the "group" has placed on record its acknowledgement of my freedom to air my opinions about Shell on ShellNews.net. I did of course already have rights under various freedom of expression conventions and declarations but its nice to know that Shell, one of the multinational rulers of our planet, recognises this fact. The Royal Dutch Shell Group made the following unusual statement in a legal document in regards to this website: - "The... Group... have been aware of the site since the beginning and whilst they would not endorse or agree with many of the comments made by the Respondent on the website, they have taken the view that the Respondent is entitled to express his opinions and to use the Internet as a medium for doing so." This statement drafted by Shell lawyers and authorised by the "Group", amounts to tacit acceptance/recognition of this website by Shell. It was submitted to The World Intellectual Property Organisation in May 2005 by Shell International Petroleum Company Limited on behalf of the Royal Dutch Shell Group in WIPO proceedings against me, Alfred Donovan, as the "Respondent" (owner) of the three domain names at the top of this web page, including www.royaldutchshellplc.com. (In August 2005, a three person independent panel of Internet domain name lawyers/experts unanimously rejected Shell's claim.)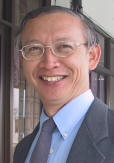 It remains a mystery why Shell has taken an entirely different view regarding the fundamental human right to freedom of expression in respect of the former Shell geologist Dr John Huong, the well-known Shell whistle-blower, in relation to postings under his name elsewhere on this same website. Eight companies within the Royal Dutch Shell Group collectively obtained a High Court Injunction to silence him. That Injunction remains in force. They have subsequently threatened him with imprisonment.
*Fair Use Notice: This site contains copyrighted material the use of which has not always been specifically authorized by the copyright owner. We are making such material available in our efforts to advance understanding of environmental, political, human rights, economic, democracy, scientific, and social justice issues, etc. We believe this constitutes a 'fair use' of any such copyrighted material as provided for in section 107 of the US Copyright Law. In accordance with Title 17 U.S.C. Section 107, the material on this site is distributed without profit to those who have expressed a prior interest in receiving the included information for research and educational purposes. For more information go to: http://www.law.cornell.edu/uscode/17/107.shtml.If you wish to use copyrighted material from this site for purposes of your own that go beyond 'fair use', you must obtain permission from the copyright owner. Site Ownership: Shell 2004.com (also known as ShellNews.net) IS OWNED AND OPERATED BY ALFRED E DONOVAN AND HIS SON, JOHN ALFRED DONOVAN. Contact details. The statements expressed here, and any opinions, are those of the writers alone, and neither are opinions of nor reflect the views of Shell2004.com. Content created by the writers is the sole responsibility of the writers and its accuracy and completeness are not endorsed or guaranteed. This goes for all links, too: Shell2004.com has no control over the information you access via such links, does not endorse that information, cannot guarantee the accuracy of the information provided or any analysis based thereon, and shall not be responsible for it or for the consequences of your use of that information.
© 2004/6 Shell2004.com All rights reserved.