Shell Sarawak .com home page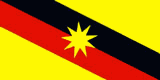 DISCLAIMER: This is not the website of Shell Malaysia nor is it endorsed by Shell or affiliated with them in any way.
This is a non-commercial site owned by Alfred and John Donovan of ShellNews.net: no subscription charges and no advertising. It's purpose it is to provide a discussion forum for current and former employees of Shell in Malaysia and to publish news and commentary specific to Shell's activities in Malaysia. The website is not endorsed by any third party including any current or former Shell employees. All of our Shell related domain names are registered and owned by Alfred Donovan.
If you wish to visit the "Shell in Malaysia" website, please click on the link below.
Shell Malaysia
If any current or former employee of Shell in Malaysia would like to have any emails or letters published on this website, please email your contribution to john@shellnews.net and it will be considered for publication in the correspondence section. Your name and contact details will not be published unless specifically authorised in advance by you. We realise that there is a climate of fear among current and former Shell employees as a result of the libel action by EIGHT Royal Dutch Shell companies against Dr Huong (see below) and will only publish information which a contributor specifically wishes to put into the public domain. In other words, we will protect the confidentiality of any information supplied to us on a confidential basis.
Shell Malaysia and its chairman, Datuk Jon Chadwick (pictured below), are cordially invited to supply for unedited publication on this website anything they wish to state in response to anything published herein, or indeed if they have any other comments they wish to make.
Click here to access: Ex-Employees vs. Shell - Redundancy Pre 2000
Click here to access: Click here to access: Ex-Employees vs. Shell - Redundancy After 2000
Click here to access: Ex-Employees vs. Shell - Deduction of Retirement Fund
Click here to access: Shell vs. Ex-Employee aka David vs. King Kong aka The Hammer vs. The Fly: Libel
Click here to access: Ex-Employee vs. Shell - Unfair Dismissal
Click here to access: Shell Malaysia News File
Datuk Jon Chadwick
Country Chairman
SHELL MALAYSIA
ROYAL DUTCH SHELL PLC DOTCOM HOME PAGE